Sumukha: The Ancient Clarifying Face Mask for Oily Skin
Regular price

₹695.00

Sale price

₹595.00
This clay mask draws inspiration from the sacred botanicals and divine rituals coded within the tapestry of Indian Mythology. Our Sumukha formulation is a holistic skin nourishment for oily, acne-prone, blemished, sensitive & lackluster skin.  
The luxurious fusion of Sandalwood and Turmeric clarifies acne and blemishes to reveal a porcelain-like complexion for timeless allure. The revitalizing properties of Red Lentils act as natural exfoliants that unclog pores to reveal a satin-smooth skin texture.
Indulge in this sacred skin ritual and embrace a clearer complexion, healthier skin, and a natural glow!
Absorbs excess oil

without stripping away moisture

Clears

acne and heals acne scars

Clarifies skin texture for

even-toned skin
Brightens tanned

and sun-damaged skin

Reduces pigmentation

and discoloration

Reveals clean and clear skin!
Key Ingredients

Red Lentils, Kaolin Klay, Sandalwood
How to Use

Mix one teaspoon of the face pack with water. Make a paste & gently apply on the face for 10-15 minutes. Rub gently and wash off.
Ingredients

Red Lentils, Kaolin Clay, Rice, Sandalwood, Turmeric, Almonds, Amla, Licorice Extract, and Vetiver Extract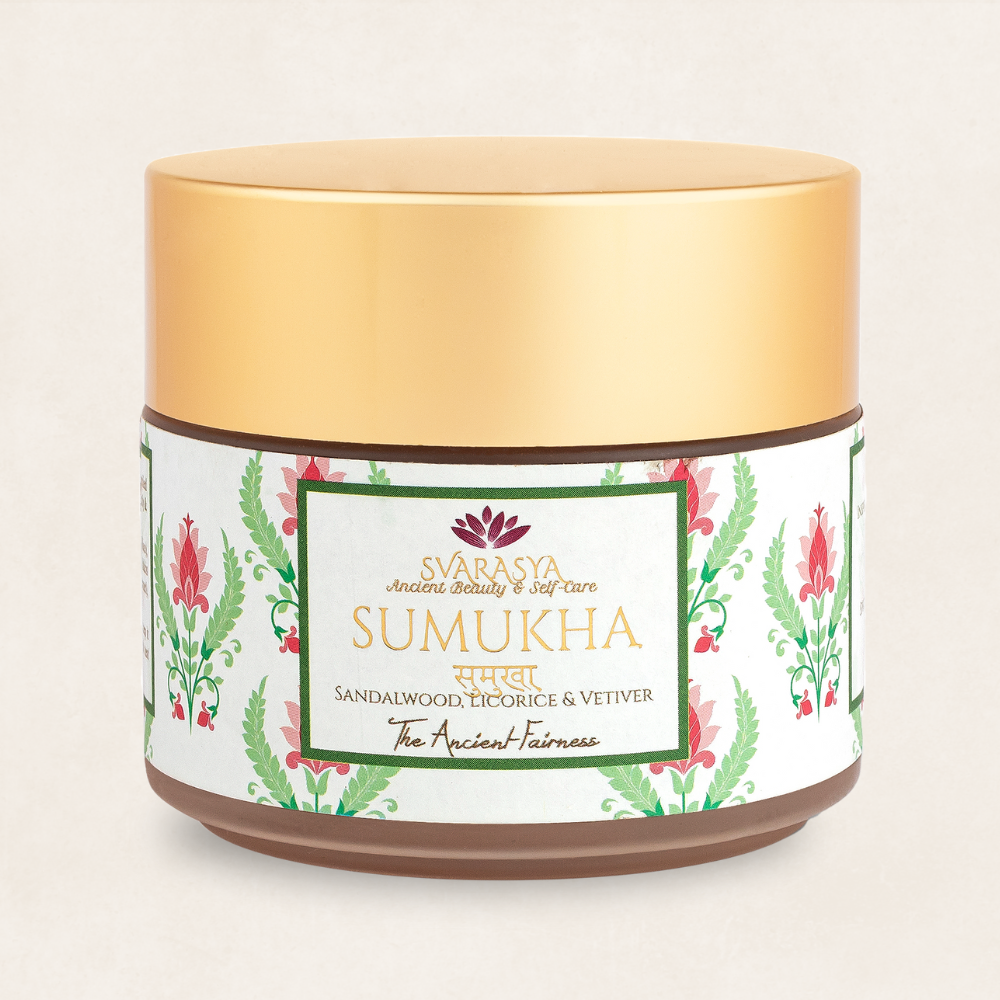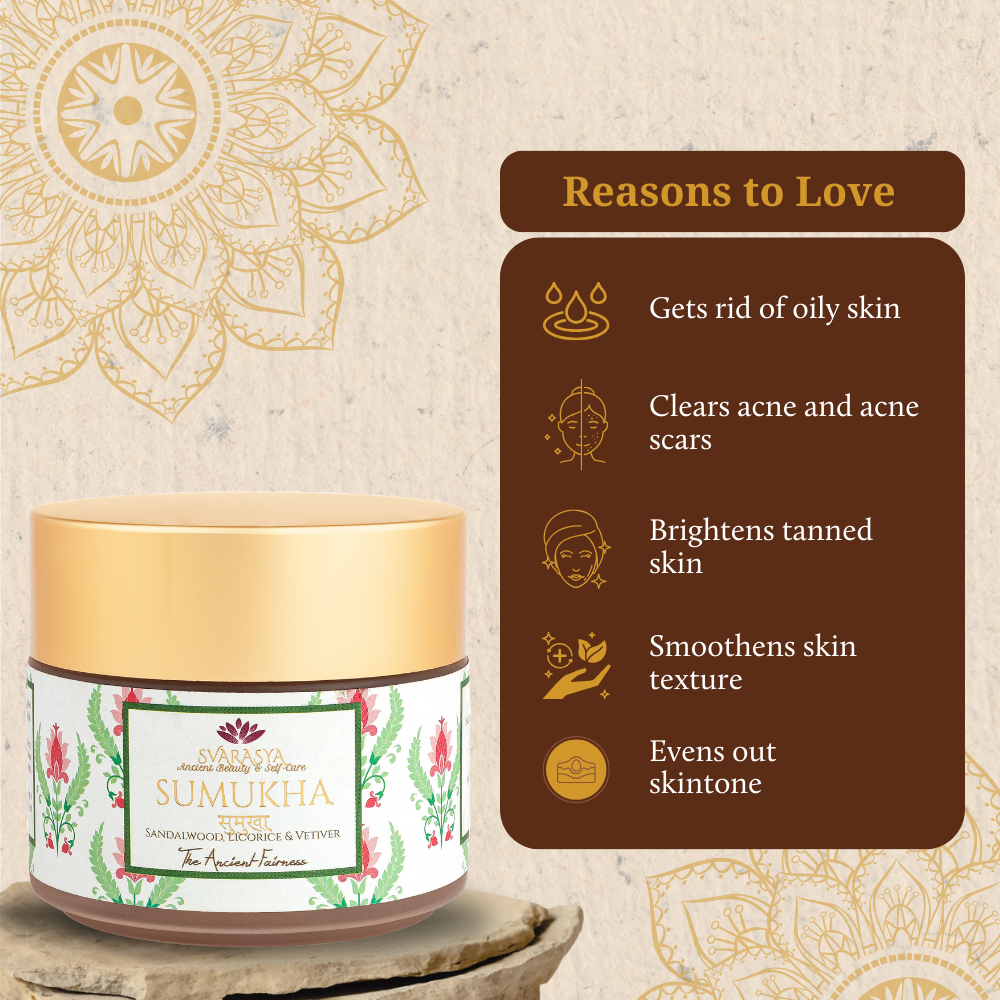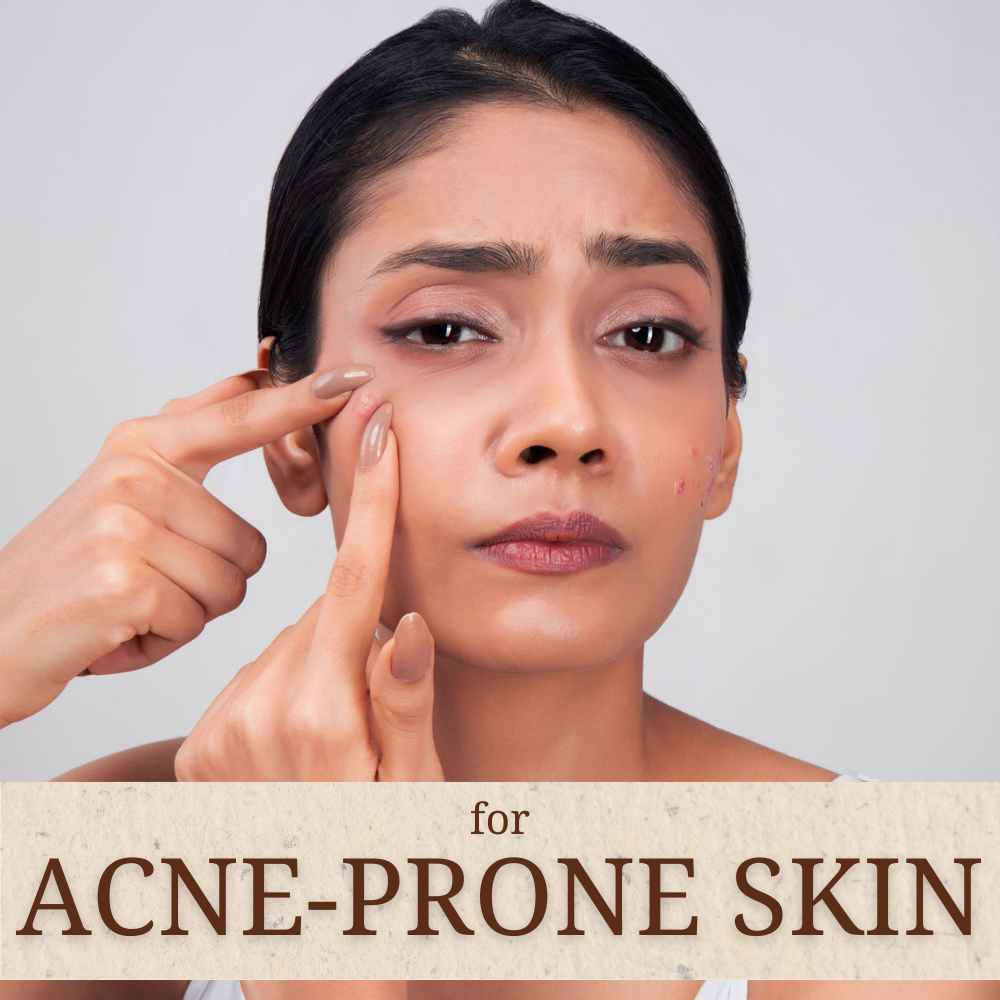 Key Ingredients
Red Lentils

A traditional, staple, home ingredient, red lentils act as natural exfoliants that unclog pores to reveal a satin-smooth skin texture.

Kaolin Clay

Kaolin clay binds toxins and purges them out for a clearer appearance.

Sandalwood

Sandalwood serves as a natural coagulant, gently solidifying to create a protective barrier on the skin's surface, effectively warding off potential acne breakouts.
Sumukha is an ode to Indian heritage.
Indian mythology captures Goddess Parvati sculpting Lord Ganesha by anointing her skin with fragrant sandalwood paste and breathing life into the sloughed skin. 
Even in modern India, the sacred chandan 'Tilaka' adorns foreheads during traditional rituals, shielding the 'Agni Chakra' and calming the mind.
For centuries, the precious ingredients of Sumukha have graced Ayurvedic 'Lepas,' bestowing skin with beauty. 
This narrative, uniting myth and tradition, resonates as a testament to devotion and the timeless allure of sandalwood.
How Sumukha Works on Your Skin
Gets Rid of Oily Skin
Regular application of Sumukha ensures absorption of excess oil and sebum through Kaolin clay for healthy-looking skin.
Clears Acne and Acne Scars
Infused with the antibacterial properties of Turmeric and Amla, Sumukha works overtime to clear acne scars and prevent their occurrence.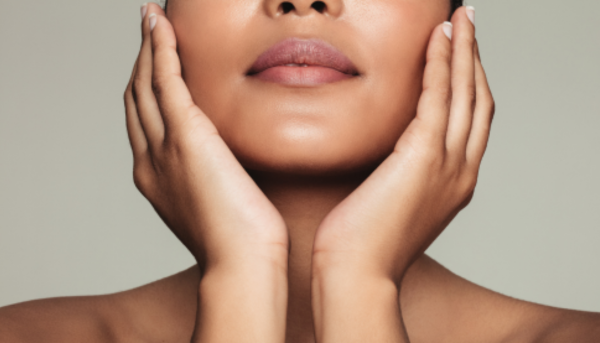 Brightens Tanned Skin
The illuminating blend of licorice and sandalwood repairs sun-damaged skin to reduce the appearance of tan and dullness.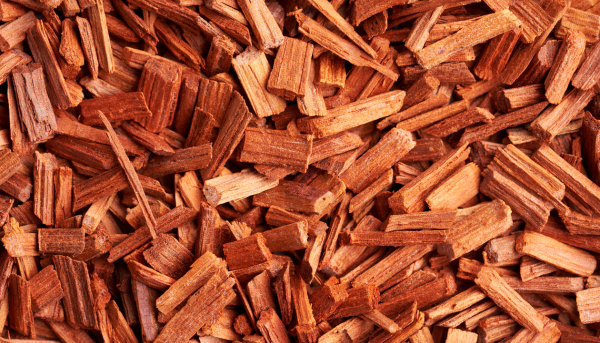 Smoothes Skin Texture
The antioxidant-rich presence of Rice helps unclog and shrink the appearance of the skin to reveal silky-smooth glass-like skin.
Evens Out Skin Tone
The harmonious fusion of Vitamin C-rich skin foods with the exfoliating texture of Sumukha unlocks naturally even-toned skin over time.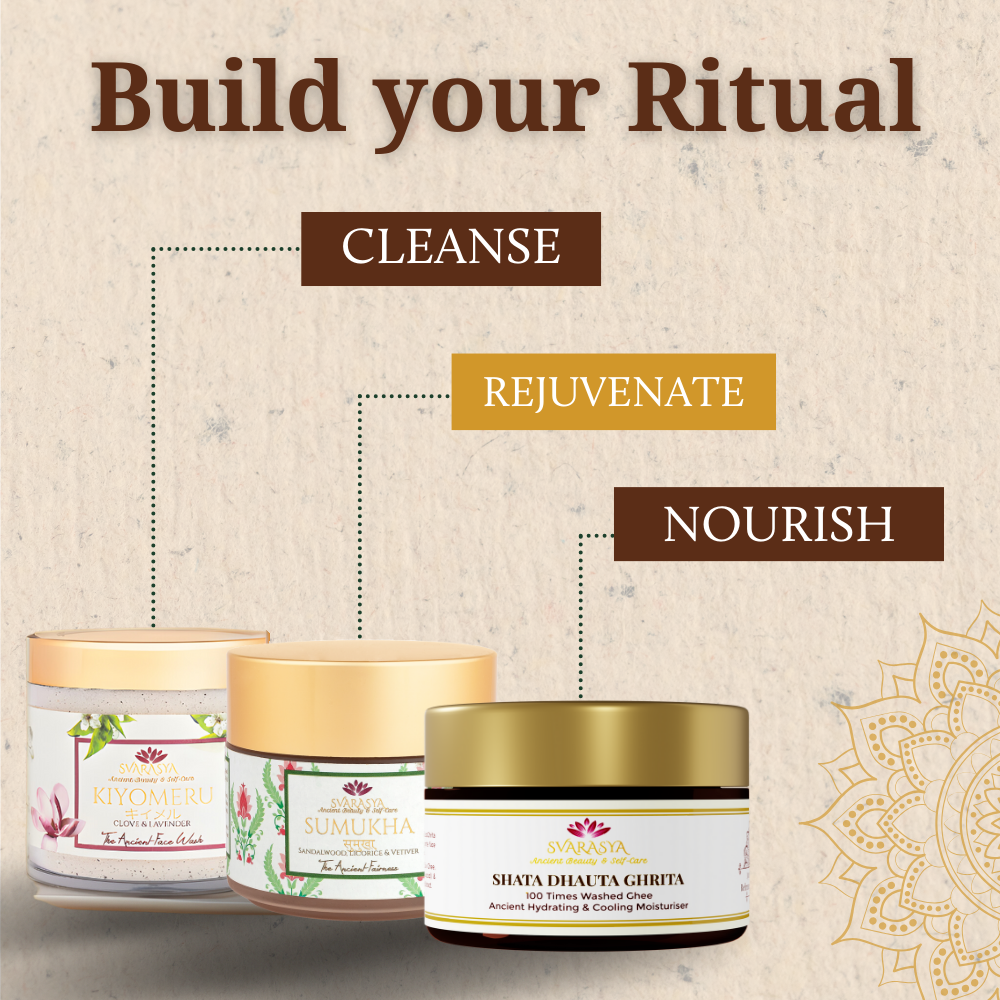 Quick view

Kiyomeru - The Purifying Japanese Face Wash

Regular price

₹695.00

Sale price

₹549.00
Quick view

Shata Dhauta Ghrita - 100 Times Washed Ghee (Ancient Skin Repair Night Cream)

Regular price

₹1,495.00

Sale price

₹1,295.00
Quick view

Sumukha: The Ancient Clarifying Face Mask for Oily Skin

Regular price

₹695.00

Sale price

₹595.00
Fabulous!
improve my skin brightening.\neffective on skin deep cleansing.\nreduce my anti-ageing effects.
Must buy!
product quality is super.\nsuitable for all type skin.\nawesome results on deep cleaning and anti-ageing.
Brilliant
It's a good face pack with ayurvedic herbs as ingredients like sandalwood, licorice and vetiver. It brightens the skin and adds a healthy glow to my skin. I love the herbal fragrance and it feels really therapeutic to apply this mask.
Must buy product
Completely natural....my skin become more glowing 🧡
Awesome
Specifically beneficial for oily and blemished skin, all season skin food and gives the cooling sensation, worth buying.
FAQs
What's the consistency of the Sumukha face pack?

Sumukha is a powdered face pack.
Can I use Sumukha for dry skin?

While Sumukha is highly recommended as a face pack for oily skin, it works just as well on dry skin when used
How often can I use Sumukha?

 Apply Sumukha face pack 2-3 times a week for best results.
What can I mix Sumukha powder with?

Sumukha works well with water, milk, and rose water.
How long can I store Sumukha?

Sumukha is fresh to use for a year after its manufacturing date.