Chandrika: The Ancient Illuminating Face Mask for Dry Skin
Regular price

₹695.00

Sale price

₹595.00
Chandrika is an all-natural alternative to modern-day microdermabrasion. Our formulation is born from traditional skin rituals of deep cleansing and detoxification. 
Infused with the essence of nature's bounty, Chandrika's active botanical ingredients penetrate deep into the skin, removing dead cells & gently stimulating blood circulation for a radiant glow.
This fine blend of turmeric, wheat bran, and star anise effectively detoxifies dull, dry, and blemished skin.
Stimulates lymphatic drainage

to detoxify the skin

Improves blood circulation to

brighten dull skin

from within

Sloughs away

dead skin

to

smoothen skin texture
Deeply moisturizes the skin

while maintaining its pH balance

Fights surface bacteria to

prevent acne breakouts
Illuminates the complexion

with regular use!
Key Ingredients

Wheat, Turmeric, Star Anise
How to Use

Mix one teaspoon of face pack with water. Make a paste & gently apply on the face for 10-15 minutes and wash off.
Ingredients

Wheat Bran, Wheat Germ Oil, Licorice, Soybeans, Mustard, Turmeric, Neem powder, Star anise extract, Bay leaf extract, Geranium extract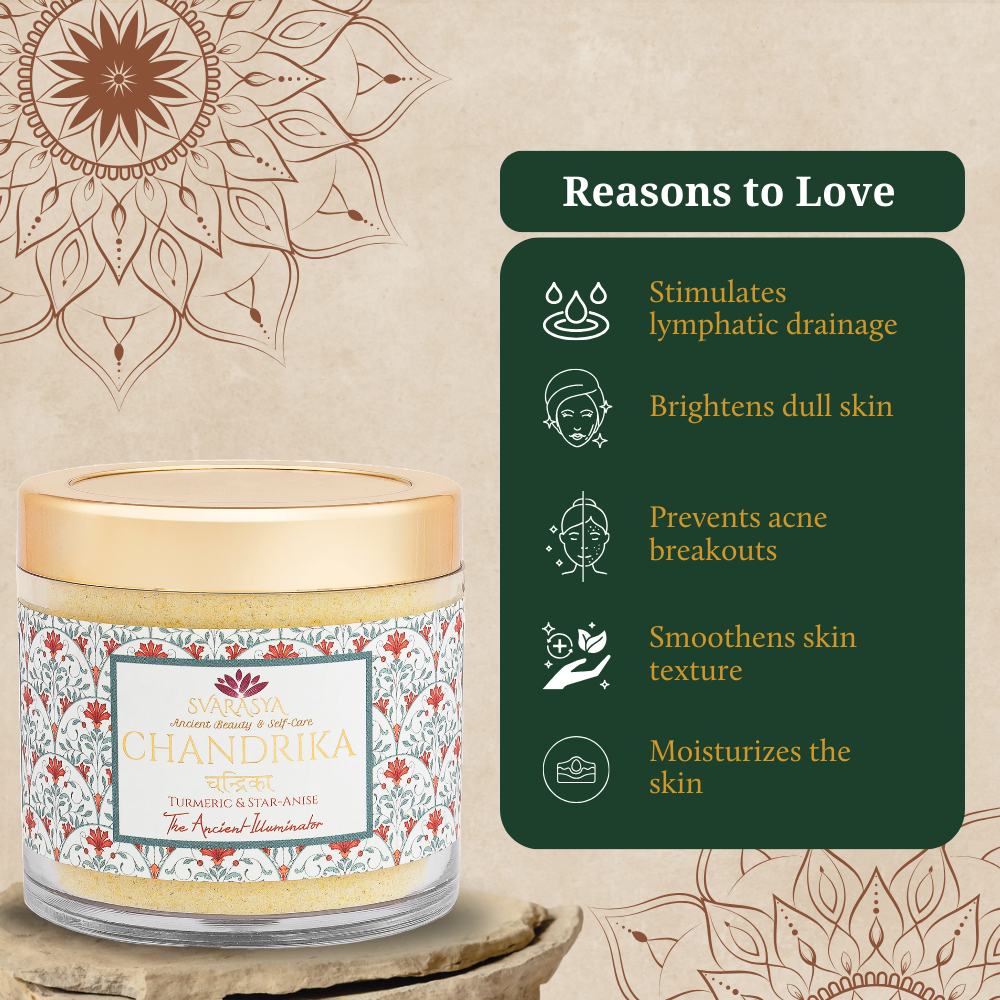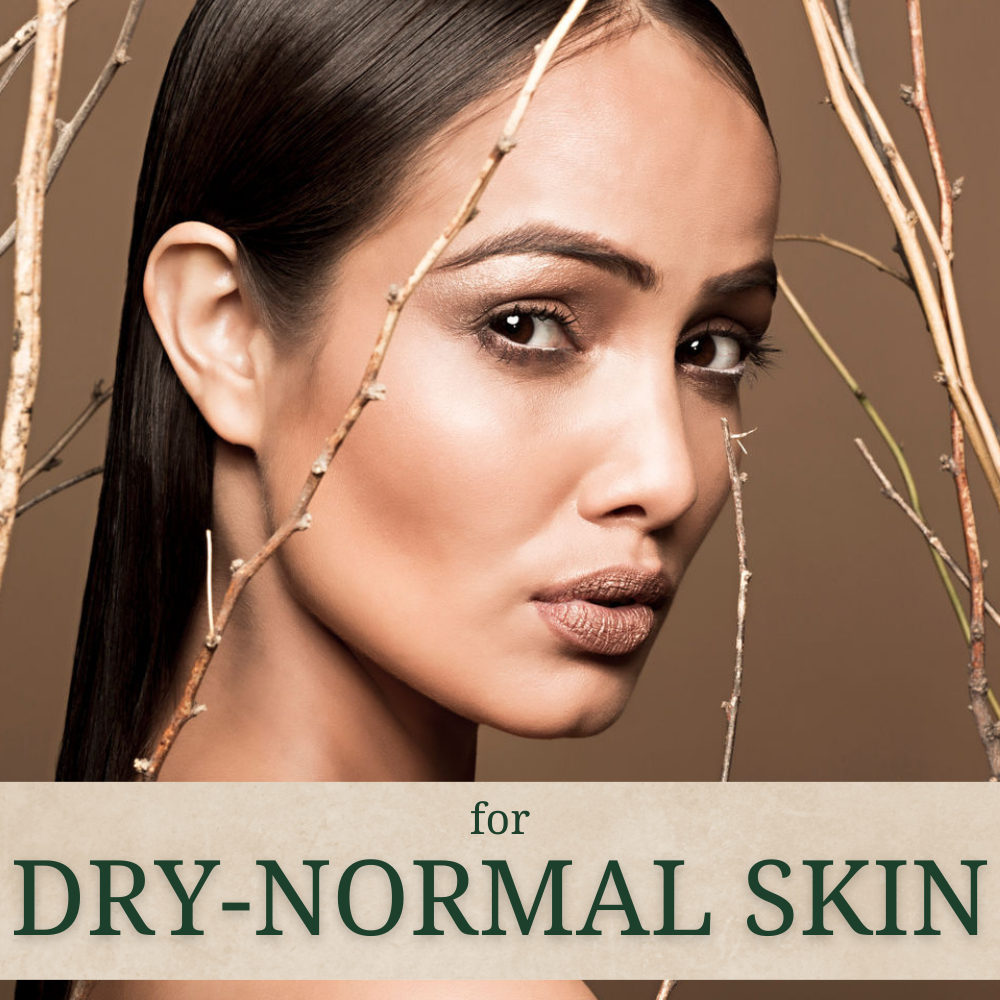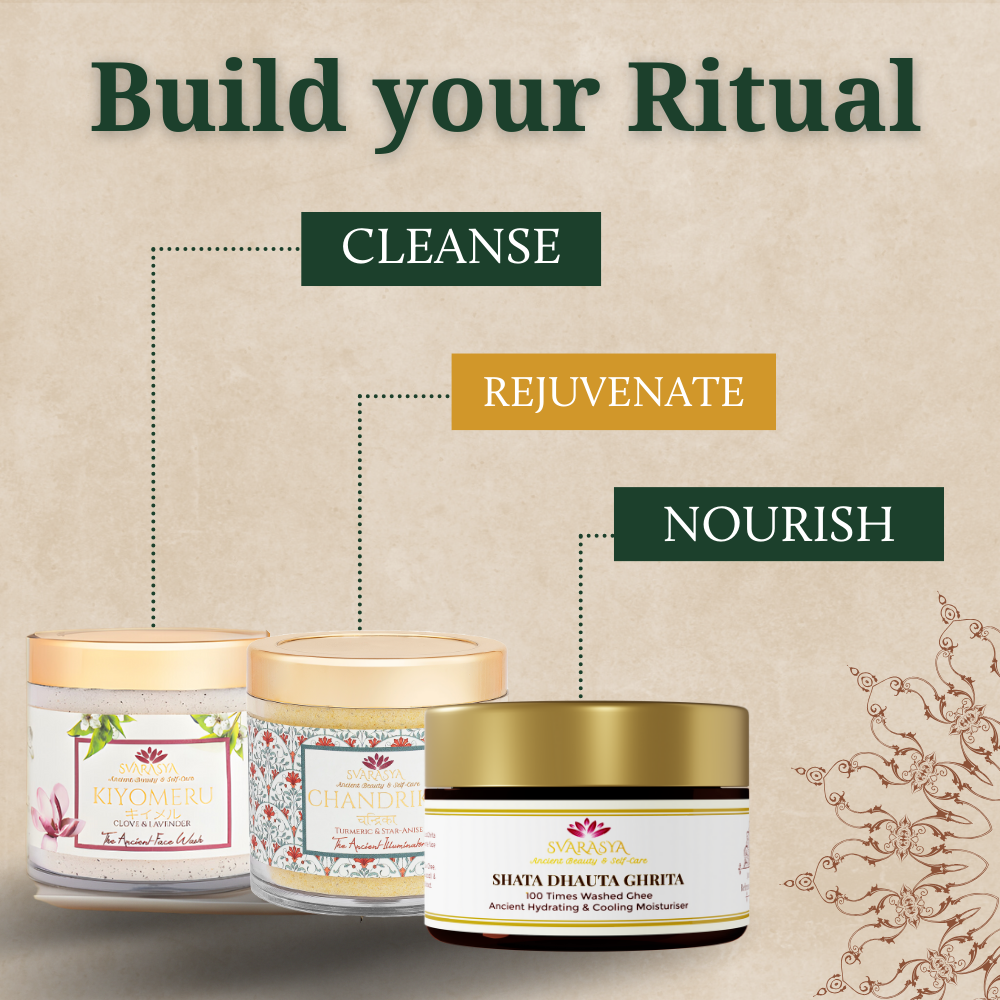 Key Ingredients
Turmeric

Known as the "Golden Goddess" in Ayurveda, turmeric even tones the skin, lightens excess pigmentation, and improves skin elasticity.

Wheat Bran

The vitamin E from wheat bran and wheat germ oil imparts a nourishing texture to the skin, getting rid of dryness.

Star Anise

The star spice of our beauty recipe, Star Anise lends it anti-inflammatory properties in order to soothe inflammation and reduce blemishes.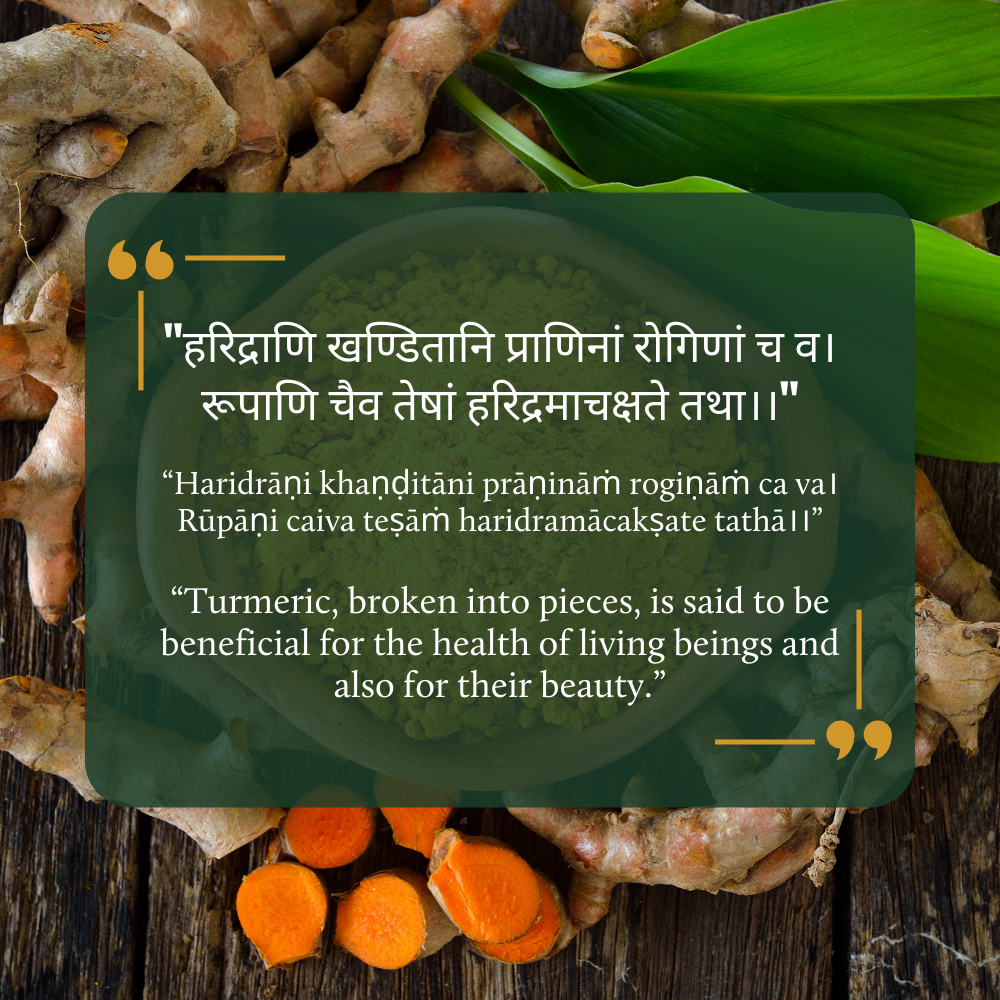 In the Vedic era, Ayurvedic physicians prescribed divine elixirs to attain goddess-like allure. 
It comes as no surprise that ancient 'Maharanis', The Royal Princesses, devoted significant time to bathing and pampering rituals. These rituals were enriched by nature's bounty: herbs, flowers, natural oils, spices, grains, beans, and other concoctions.
Even today, Ayurvedic philosophy resonates universally, and Chandrika's ingredients continue to grace the Earth as they did in ancient times. After all, human beings persist and nature endures.
This union of traditions and contemporary lifestyle through Chandrika resonates with Svarasya's dedication to divine self-care.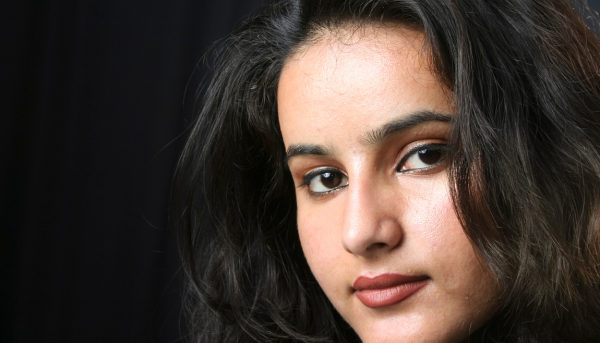 Detoxifies the Skin
With natural, granular dermabrasion, this fine blend sloughs away dead skin and purges out toxins for healthier-looking skin!
Brightens Dull Skin
The illuminating blend of Licorice and Star Anise repairs sun-damaged skin to reduce the appearance of tan and dullness.
Smoothens Skin Texture
The antioxidant-rich presence of Soybeans renews dead skin and reveals a silky-smooth surface.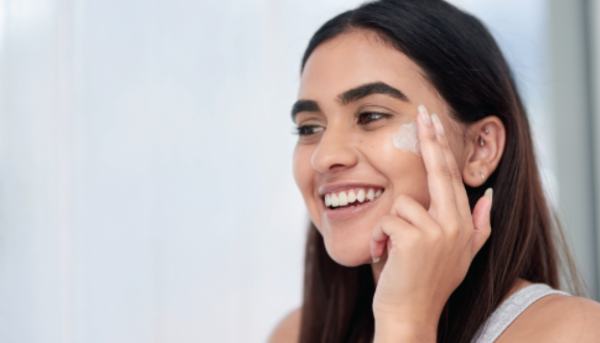 Prevents Acne Breakouts
Infused with the antibacterial properties of Turmeric and Neem, Chandrika fights acne-causing bacteria to prevent irregular breakouts.
Moisturizes the Skin
The fusion of Wheat Bran and Mustard naturally enhances the skin's hydration system by locking in moisture and maintaining the skin's pH balance.
Quick view

Kiyomeru - The Purifying Japanese Face Wash

Regular price

₹695.00

Sale price

₹549.00
Quick view

Shata Dhauta Ghrita - 100 Times Washed Ghee (Ancient Skin Repair Night Cream)

Regular price

₹1,495.00

Sale price

₹1,295.00
Quick view

Chandrika: The Ancient Illuminating Face Mask for Dry Skin

Regular price

₹695.00

Sale price

₹595.00
Fabulous!
Best facepack ever! Totally natural and easy to apply! Suitable for every skin.
Loving it!
Pure, natural and chemical free. Feels like homemade. Maked skin soft and supple and gives a healthy glow. Using it alternate days with distilled rose water.
Brilliant
Quality of this Svarasya Chandrika Skin Brightening facepack powder is amazing it's smells also too good it's work very well very effective for bringing skin it's 100% natural no side effects of this product value for money deal must try.
Super!
it made by active botanical ingredients.\nsuitable for all type skin.\ngives improvement in dullness and dry skin.
FAQs
What's the consistency of Chandrika?

Chandrika is a powder-based face pack.
Can I also use Chandrika on oily skin?

Yes, Chandrika is a brightening face pack suitable for all skin types.
How often can I use Chandrika?

Use the Chandrika face pack 2-3 times a week for best results.
What can I mix the Chandrika powder with?

Chandrika works well with water, milk, and rose water. It gives the best results when mixed with milk.
For how long can I store Chandrika?

Chandrika is fresh to use for a year after its manufacturing date.
Will this face pack dry my skin out?

No, Chandrika is made to nourish dry skin and retain its natural moisture.