Kesika: Aromatherapy Hair Cleanser for Oily and Dandruff-prone Hair
Regular price

₹695.00

Sale price

₹595.00
Enriched with the goodness of Tea Tree and Neem, Kesika offers a soothing embrace to those experiencing the challenges of an oily and dandruff-prone scalp
The natural lather of Kesika purifies the scalp and regenerates hair roots. It gently addresses oil concerns, pacifies irritation, and promotes hair growth.
Kesika is a luxurious, Aromatherapy hair cleanser infused with real herb extracts and essential oils for both physical and sensory rejuvenation!
Calms an inflamed

and itchy scalp 

Absorbs excess oil

from the roots

Fights dandruff-causing fungi

to keep the scalp clear

Promotes hair growth

by strengthening the roots

Heals boils and rashes to

smoothen scalp texture
Maintains pH balanc

e without stripping off its protective barrier

Leaves an aromatic after-effect
Key Ingredients

Tea Tree Essential Oil, Rosemary
Essential Oil, Peppermint Esssential Oil, Neem Oil.
How to Use

Wet hair with lukewarm water. Gently apply the shampoo as desired on wet hair and massage the scalp with light fingertips. Let the shampoo stay for 2-3 minutes for active compounds to work on scalp. Rinse thoroughly.
Ingredients

Tea Tree Essential Oil, Rosemary
Essential Oil, Peppermint Esssential Oil, Neem Oil, Brahmi Extract, Balchad Herb Extract,
Hisbiscus Extract, Coconut Oil,
Aloe Leaf Extract, Apricot Kernel Oil,
Basil Essential Oil, Tocoherol Acetate (Vitamin E), D-Panthenol (Pro-Vitamin B5), Decile Glucoside, Cocoyl Glucoside, Salicylic Acid,
Lauryl Glucoside, Glycerine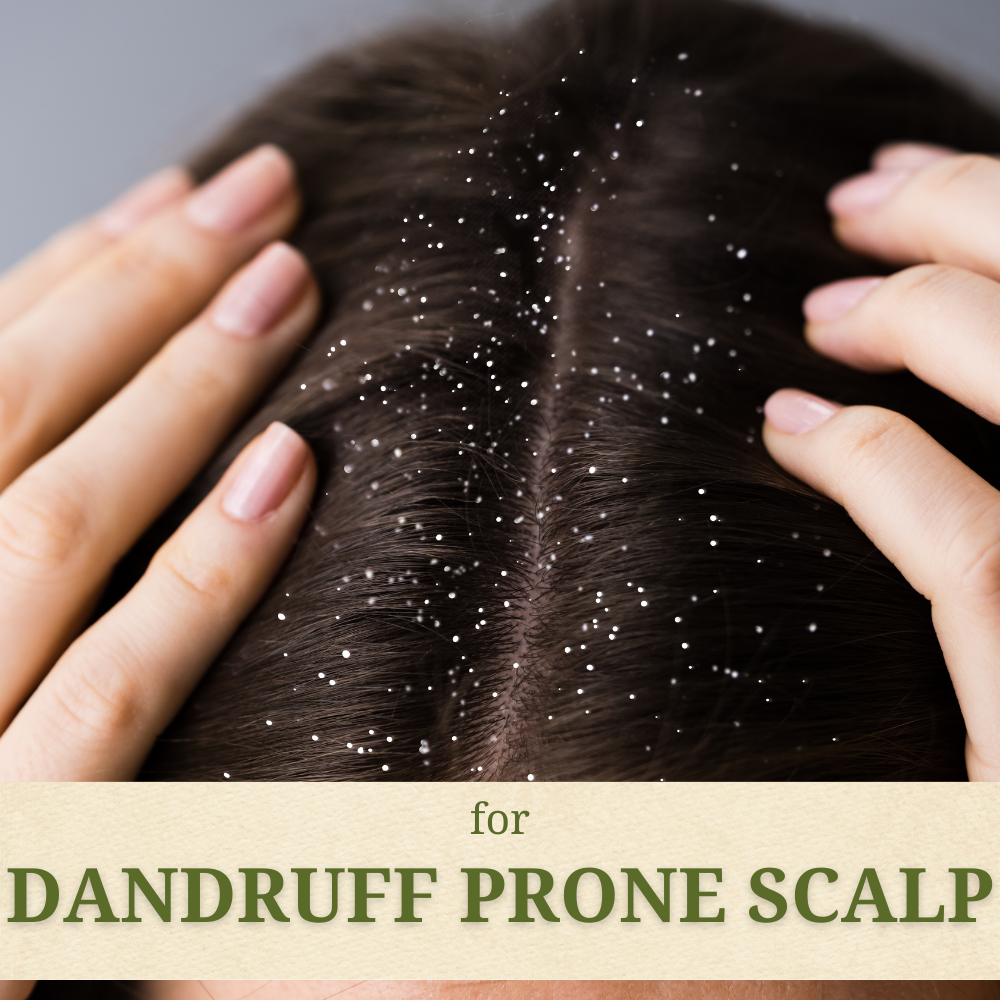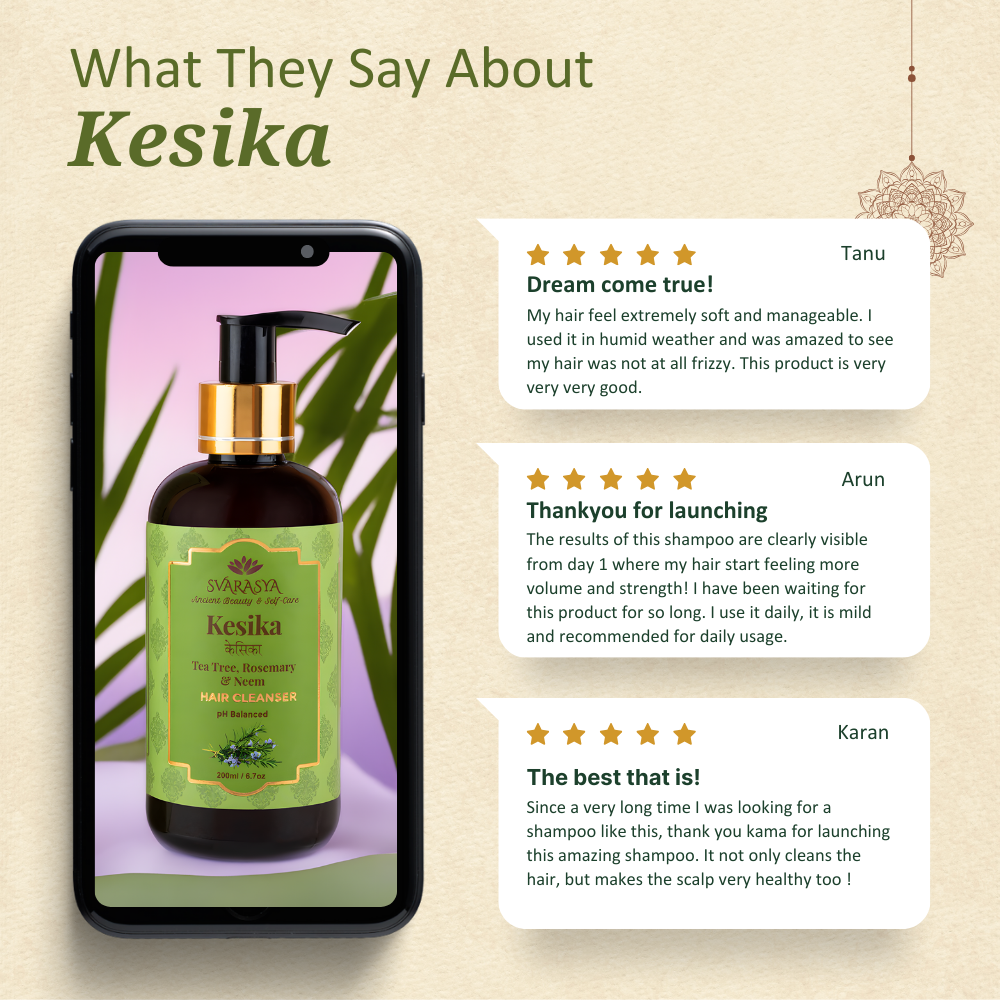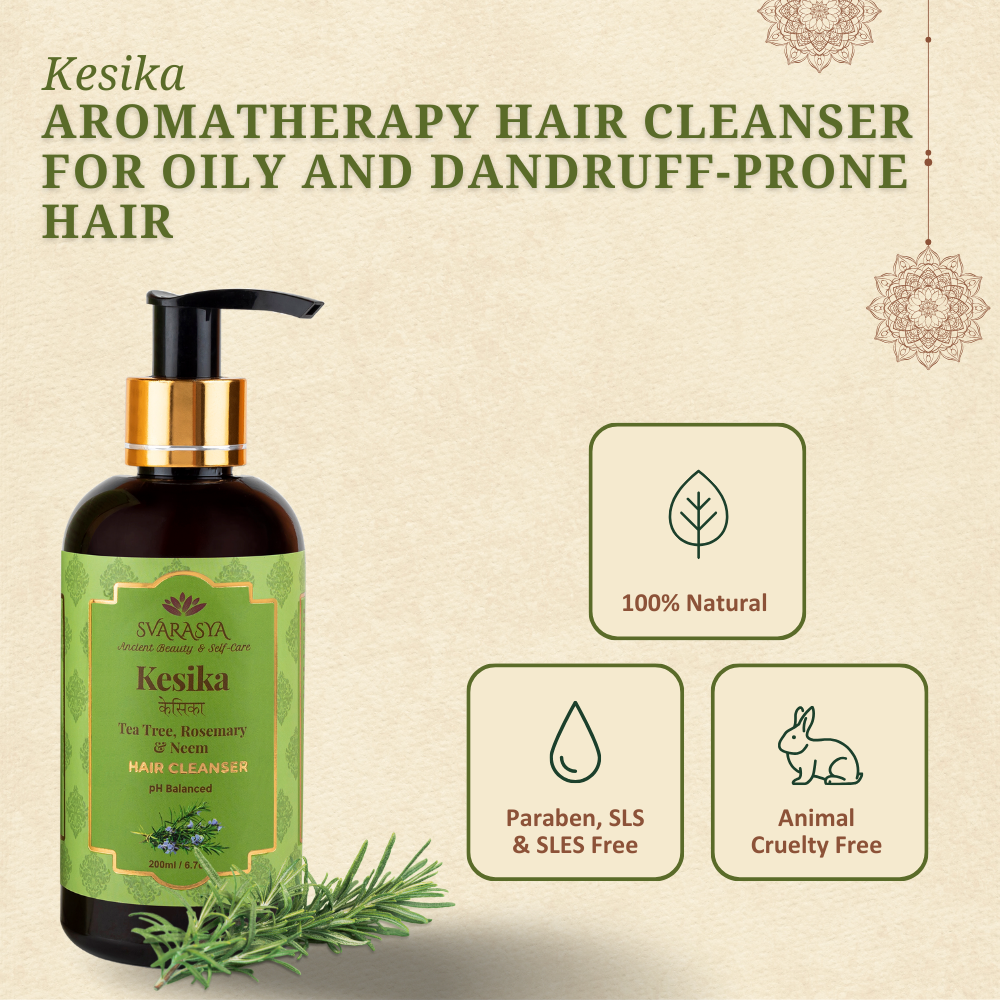 Key Ingredients
Tea Tree

Tea Tree oil is well-known for its natural antibacterial and antiseptic properties which help combat dandruff-causing fungi. Its soothing qualities provide relief to irritated skin, leaving it feeling calmer and more comfortable.

Neem

Neem, a revered herb in traditional Ayurvedic medicine, boasts antimicrobial and anti-inflammatory properties. It helps purify the scalp by targeting bacteria and reducing itchiness.

Rosemary

Known for its miraculous regenerative properties, helps promote hair growth by improving circulation to the scalp and providing antioxidants that can support hair follicle health

Peppermint

Peppermint offers a cooling sensation to the scalp and helps stimulate it. It refreshes hair roots and potentially contributes to improved hair health and growth.
Absorbs Excess Oil
Regular use of Kesika helps curb excess oil and sebum production with the pore-shrinking qualities of Tea tree oil.
Clears out Dandruff
Infused with the antibacterial properties of Tea tree and Neem, Kamya fights dandruff-causing bacteria to prevent their recurrence.
Promotes Hair Growth
The antioxidant-rich presence of Rosemary helps open up hair follicles to enhance hair growth from the roots.
Clarifies Scalp Surface
The naturally regenerative properties of Rosemary slough away dead skin and unclog hair follicles for a clearer scalp.
Soothes Inflammation and Itching
The aromatherapeutic essence offers a cooling respite to an inflamed and irritated scalp.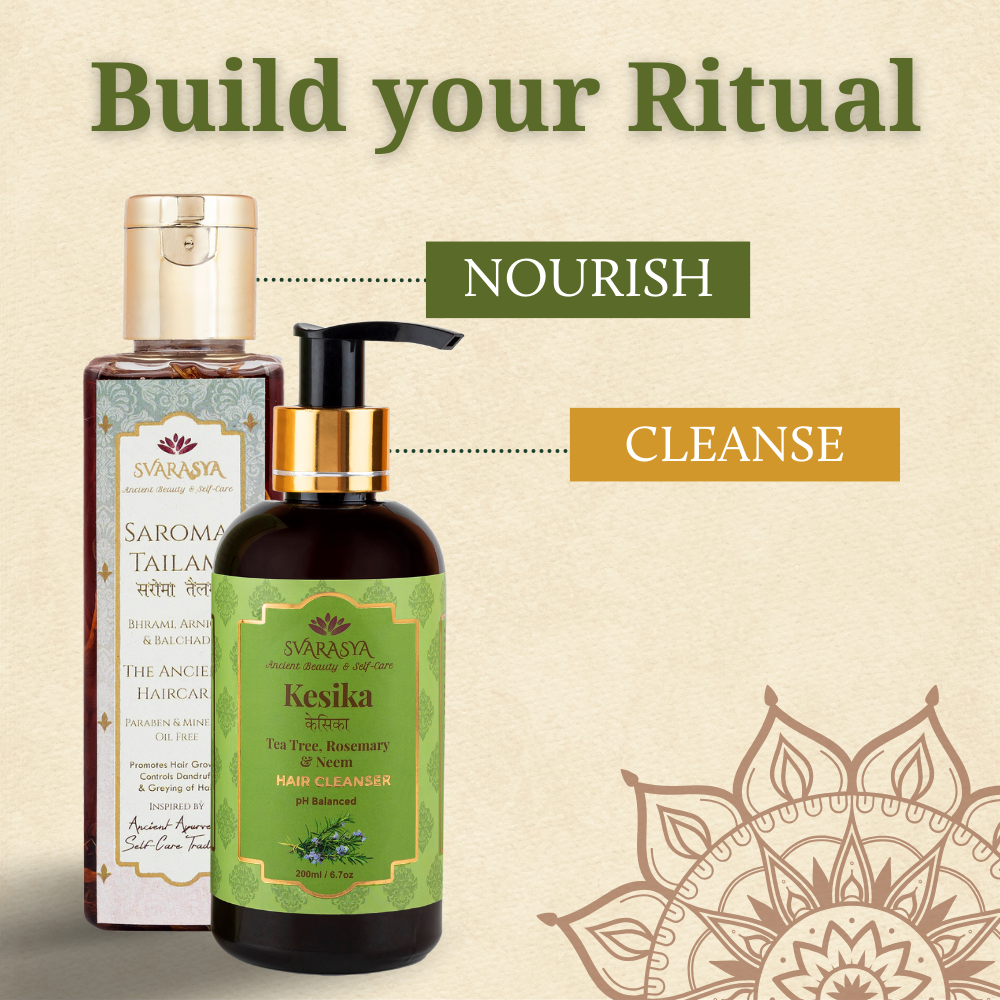 Quick view

Saroma Tailam: The Herb-Infused Hair and Scalp Massage Oil

Regular price

₹695.00

Sale price

₹595.00
Quick view

Kesika: Aromatherapy Hair Cleanser for Oily and Dandruff-prone Hair

Regular price

₹695.00

Sale price

₹595.00
Bundle & Save
Ancient Skin Rituals
FAQs
Can I use this for a dry, flaky scalp?

 Kesika is an aromatherapy shampoo that helps arrest common hair concerns including flaky scalp with constant use. It gives the best results when applied after massage with Saroma Tailam.
Can both men and women use this shampoo?

Yes Kesika is a gender-neutral shampoo.
Is this shampoo sulphate free?

Yes, Sukesa is sulphate and paraben-free shampoo.
Is tea tree essential oil good for my hair?

Tea tree essential oil in Kesika has a healing effect on the skin. It helps prevent dandruff and flaky scalp with constant use.